Contact us
: 0086-21-61182423
: 0086-21-61182425
: ROOM 101��NO.16, 6TH BUILDING, 9TH LANE,GUANGYI ROAD,ZHUQIAO TOWN,PUDONG NEW AREA,SHANGHAI
You are here: Home- Selling list
hot rolled steel plate S235JR stock price,application of S235JR steel
hot rolled steel plate S235JR stock price,application of S235JR steel
Posted:2014/7/21 22:44:26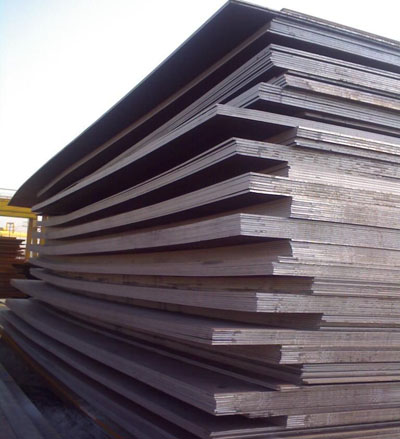 We can offer hot rolled steel plate S235JR stock with the lowest price,offer all kinds of steel plate, S235JR steel application is widely and we can offer S235JR steel explanation and price.
S235JR steel dimension:
Thickness: 0.4mm-280mm as customer's requirement
Width:1000mm,1219mm,1250mm,1500mm,1800mm,2000mm,2200mm,2500mm,3000mm,as customer's requirement
Length:2000mm,2438mm,3000mm,6000mm,as customer's requirement
S235JR steel surface:Clean, blasting and painting according to customer requirement.
S235JR steel application,hot rolled steel plate S235JR is widely used in Building Construction,Bridge,Architecture,Vehicles Components,hipping,High pressure container,Boiler,Large Structure steel etc.
We will supply you good quality and bottom price and first-class service in china and hope to be your golden supplier.If you are interested in our hot rolled steel plate S235JR stock, please contact me to get more information, we will provide you the best service and price of hot rolled steel plate S235JR stock.Welcome your enquiry.
Copyright © 2018 by Shanghai Katalor Enterprises Co., Ltd. All rights reserved