Contact us
: 0086-21-61182423
: 0086-21-61182425
: ROOM 101��NO.16, 6TH BUILDING, 9TH LANE,GUANGYI ROAD,ZHUQIAO TOWN,PUDONG NEW AREA,SHANGHAI
You are here: Home- Selling list
EN 10025 S335K2G4 steel stock,S335K2G4 material manufacturer
EN 10025 S335K2G4 steel stock,S335K2G4 material manufacturer
Posted:2014/8/7 22:12:16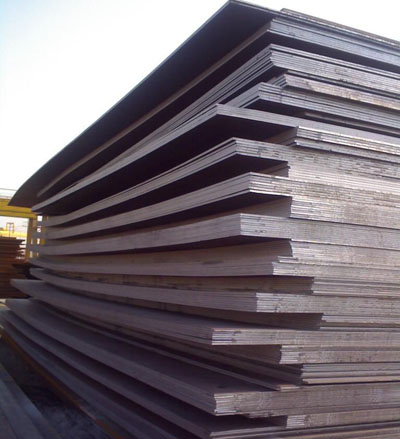 Offer S335K2G4 material stock as a steel manufacturer in China,we can offer all kinds of steel stock,offer the best price of EN 10025 S335K2G4 steel stock.
Steel Category: Carbon structural and high strength low alloy steelSteel standard:EN10025(93) Steel grade:EN10025 S335K2G4Dimension: Thickness 5-300mm, Width 1500-3500mm, Length 3000-12000mmApplication: S335K2G4 is used for manufacturing welded, riveted or bolted structures,in bridge, and vehicle construction.
S335K2G4 application, carbon steel is used in the earliest modern industry, the largest amount of basic materials. Industrial countries of the world, in an effort to increase high-strength low-alloy steel and alloy steel production, but also paid great attention to improving the quality carbon steel, expanding the variety and scope of use. S335K2G4 material carbon steel is not only widely used in buildings, bridges, railways, vehicles, vessels, and various machinery manufacturing industry, but also in the modern petrochemical industry, marine development and other aspects, but also get a lot of use.
We will supply you good quality and bottom price and first-class service of EN 10025 S335K2G4 in china and hope to be your golden supplier.
If you are interested in our S335K2G4 material stock, please contact me to get more information, we will provide you the best service and price of S335K2G4 material.Welcome your enquiry.
Copyright © 2018 by Shanghai Katalor Enterprises Co., Ltd. All rights reserved